Moray Artist Bursary Culture Cafe
Mon 23 September, 2019
6:00 pm – 8:00 pm
In 2018 We Make Moray, a partnership project that aims to support the arts and culture sector in Moray, granted bursaries to nine artists. These artists, from across a wide range of specialisms, used the bursary to develop and expand their practice, networks, skills and portfolios.
This Culture Cafe is a chance to come together and hear about their work, and the impact of the bursary on the on individual artists, their subsequent work and the community.
Hosted in an informal setting there will be space for listening, discussing, eating good food and having the opportunity to meet likeminded folk working in the Arts in Moray.
Location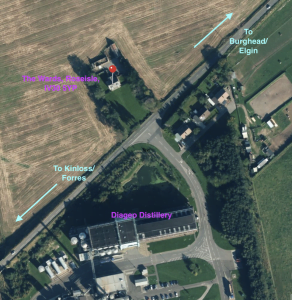 The Culture Cafe will take place in the home of one of the recipient's of the Moray Artist Bursary Award. An array of plant-based food with gluten free options will be provided throughout the event. There is parking for around 15 cars in the driveway and places may fill up. Please car share, get a lift or cycle. This would be greatly appreciated. Children and dogs welcome!
The event is free, but registration is essential for catering purposes.