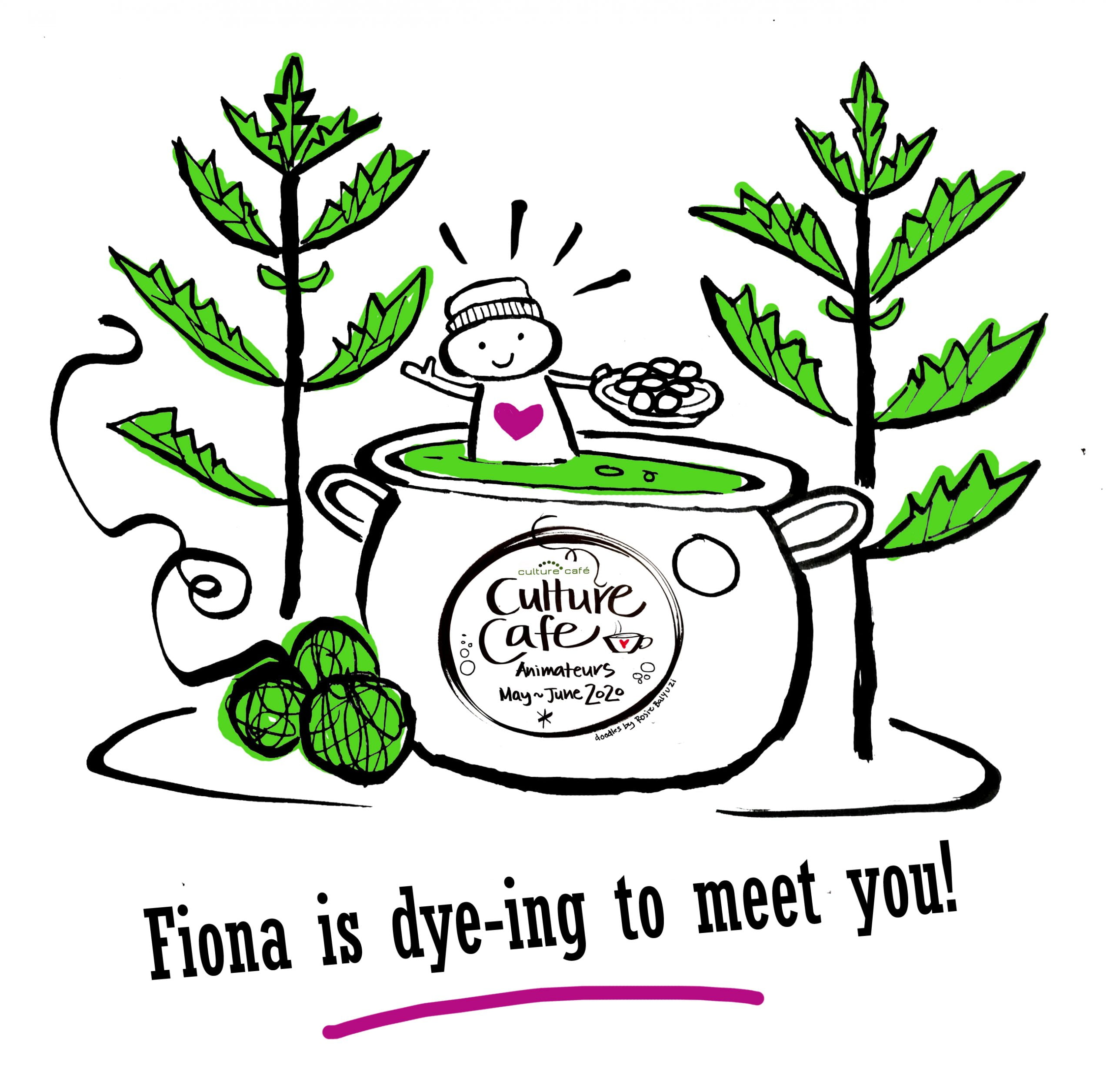 Mixed media textile artist and Culture Café Animateur, Fiona Percy invites you to a Zoom talk & chat about her practice, working with nettles and baking!
Currently studying an MA in Art and Social Practice, Fiona work has been inspired by the
"migration of stories, tradition and skills and how that has become absorbed into local culture and individual identity creating multiple connections between people and place…" read more below.
Throughout Fiona's Culture Café takeover she will be sharing mini-films of the process of natural dying (mordanting, dye preparation, dyeing and modifying) and baking with nettles. Culture Café participants can get involved too. Try Fiona's nettle recipes and bake ready for her presentation next Monday. Recipes can be found below and/or on Facebook. Or to accompany Fiona's mini-films on natural dying and nettle baking, she is very kindly giving 12 Dye Participation Packs and 12 Fun Packs to anyone how would like to try! (One pack per person)
Dye Participation Pack includes yarn, mordants, cordial sample, nettle powder sample.
Fun Pack includes pre-dyed yarn, cordial sample and nettle powder sample.
If you would like one of these packs, then please email info@culturecafe.scot with your address and which pack you would like.
Register below for the Zoom talk and chat (registration will close at 15:30 on Monday 15 June.) An email will be sent on the day of the event giving you access to the Zoom meeting.
A wee bit about me . . .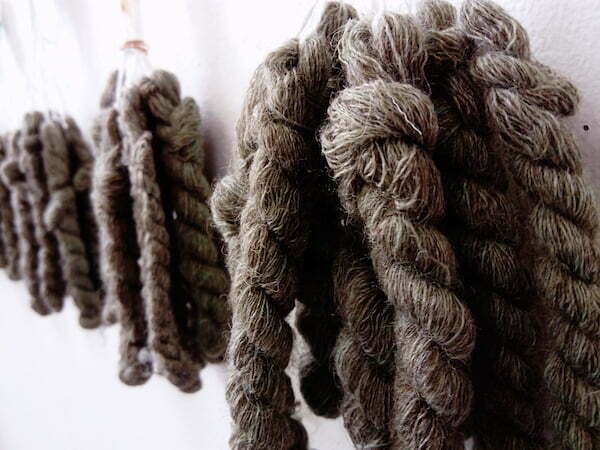 ​The migration of stories, traditions and skills and how they become absorbed into the local culture and individual identity creating multiple connections between people and place holds deep interest to me. This is something I explored in my degree show works Wild Swans: Abridged and Storyteller. As a child, I was taught to knit by my mother. A skill forever associated with comfort and security.
I am drawn to invisible layers of history. How they are absorbed and deposited through individual journeys. How objects or materials become repositories of place, time and physical contact. The idea of time and connecting with the past fits especially well with fabric, a lot of the techniques I use have been passed down parent to child over many generations. The thread becoming a bridge.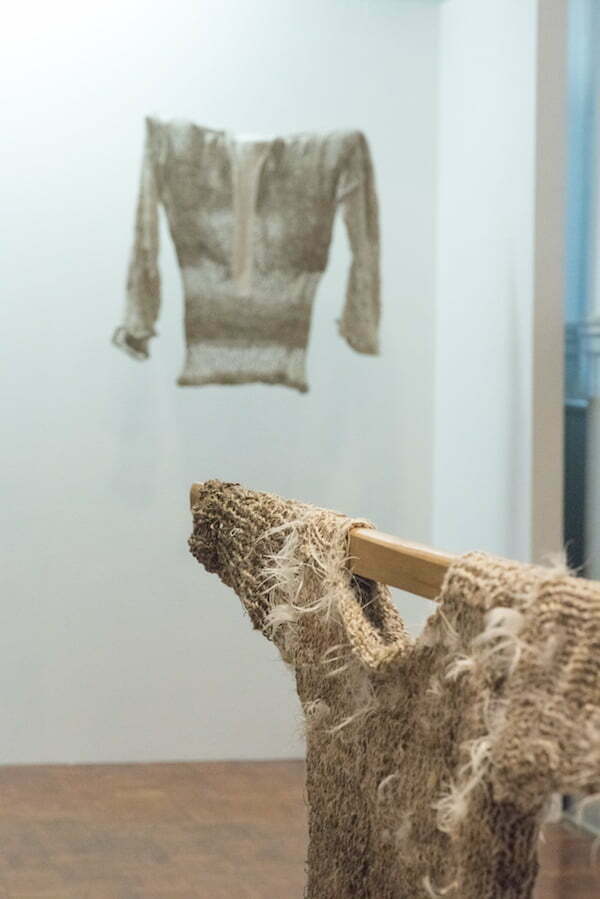 Textiles are tactile, approachable, intimate yet are barriers and amour against the world. I am very interested in that duality. I love how they hold traces of both the processes that made them but also the life they have lived. There is an underlying theme of queerness, queer identity and the 'queering of place' running through my work.
​ The local folklore of trees and plants expounding the duality of beneficial and harmful traits (once so critical to our survival), is an area of interest to me along with their natural dyeing properties. Nettle has association around the world with protection from the unseen and evil along with being a source of natural healing through ingestion. Wild nettle patches are an indicator of previous human habitation as they were a staple source of food, medicine and textile fibre for our ancestors.
I am currently studying an MA in Art and Social Practice. This has deepened and developed my research into somatic experience, transgressive tales and the fluidity of personal identity.
Update:
Fiona's Culture Café event took place on Monday 15 June after a week of inviting Culture Café followers to experiment with nettles in cooking or for natural dying. You can find the instructions for both on Facebook or Instagram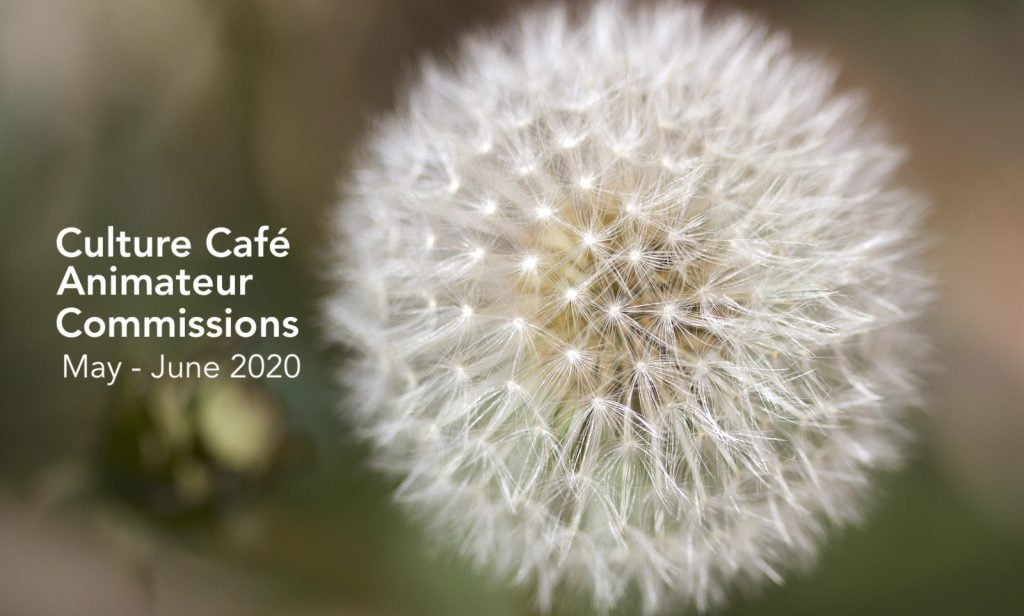 Culture Café Animateurs has been funded by the Scottish Government, via Highlands and Islands Enterprise (HIE), to support contemporary artists or creative practitioners during the COVID-19 crisis, from the Supporting Communities Fund.