Picnic in the Park – Animateur Event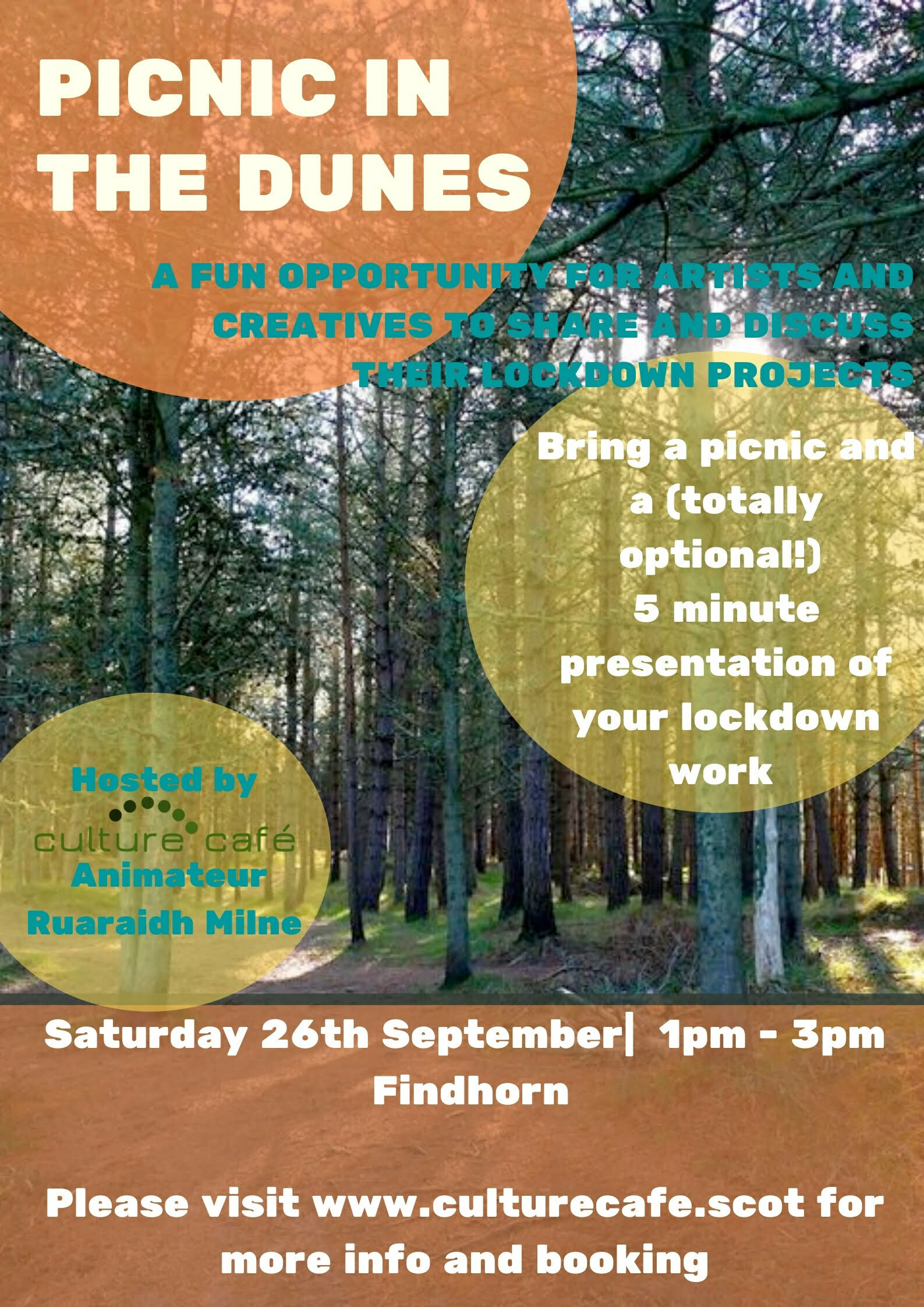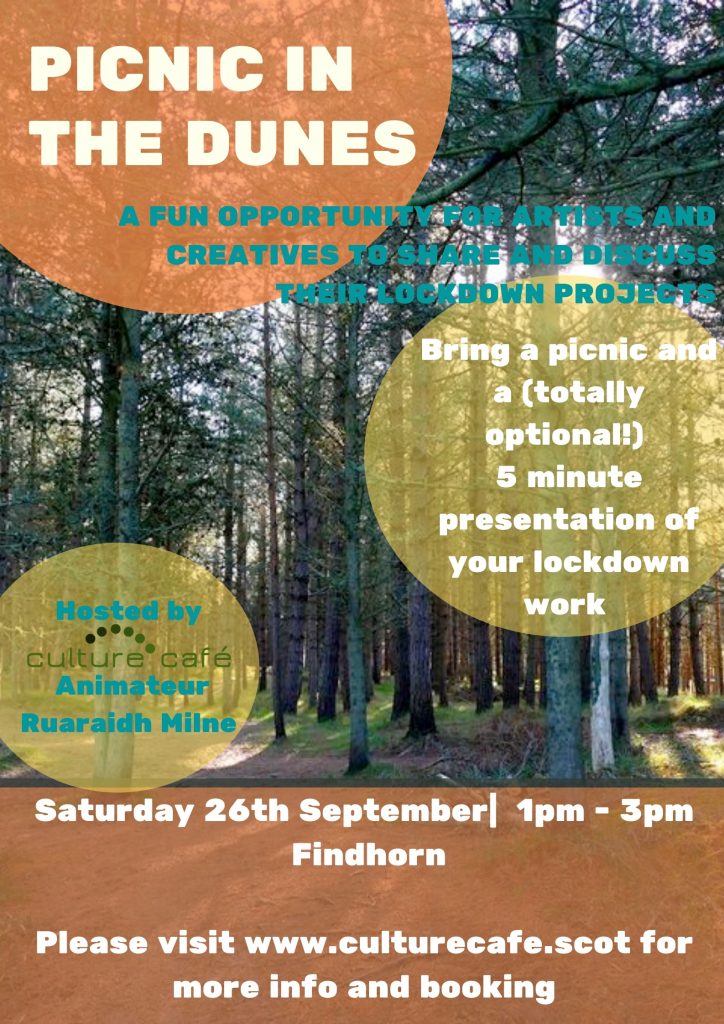 Performing artist and Culture Café Animateur, Ruaraidh Milne, invites you to a socially distanced – picnic social, in Findhorn.
"Come bring a picnic and join us for chat, good times, company and sharing. Limited spaces to ensure that we adhere to Scot' Gov' guidelines, so please register below. Share a project you have been working on/with during lockdown (5 mins max), or just come for the craic!
With lockdown having held us all back from our full creative potential and put so many creative projects, jobs and activities on hold, we felt it might be good to get together and have a blether about it all. We might also look into how we have coped, and are doing so still, as well as what we think the future might hold. It may look bleak at times, but lets make it cheery and fun and look on the bright side!
With that in mind, we will have large shelters up for picnicking up in case of inclement weather. Spaces for picnics will be marked out to help us remember social distancing measures, keeping 2 or 3 m between spots, but in a circular area so we can still see and hear each other.
If folk fancy sharing something they have worked on, or are currently working on now, that would be great, but not essential. This might be a sculpture to show, a poem to recite, a dance piece to demonstrate, or maybe just something to talk about."
If you have any queries, please do get in touch with the Culture Café direct, or with Ruaraidh at flyagaric@fastmail.co.uk
Once you have registered you will receive an email, the day before the event, with further details and where to meet. Please note that there are limited spaces available on this event so booking is essential.
More about Ruaraidh
I have been based in Moray working as a performing artist around Scotland and Europe in aerial, stilts, fire and other circus skills, as well as teaching these, for almost 15 years. 99% of my performance and teaching work has been cancelled due to the COVID 19 situation. I have been a big fan of the culture café and all it brings, especially with the first wave of animateurs and their brilliant projects, events and activities
www.flyagaric.org.uk / http://facebook.com/flyagaricperformingarts