Arts in Moray Overview
Arts in Moray collective comprises of four local organisations: Dance North Scotland, Moray Arts Development Engagement (M:ADE), Moray Way Association (MWA) and Wildbird.
Drawing upon associations of the word 'collective', this Culture Collective will employ a new and radical approach to engaging a network of creative practitioners and communities within Moray. Rhizome theory explores multiplicity of thought in a non-hierarchical structure. Rhizomes have no beginning, middle or end, they are interconnected, and there is a collective approach to the development of the organism. This theory will underpin the ethos of the project, championing fairness, transparency, agency, equity and collaboration across its members.
Working together as part of the Culture Café network, the group is hosting nine artists in residence, as well as appointing a AIM Collective Project Co-ordinator.
Meet the team:
Laura Johnston-Scott – Project Co-ordinator.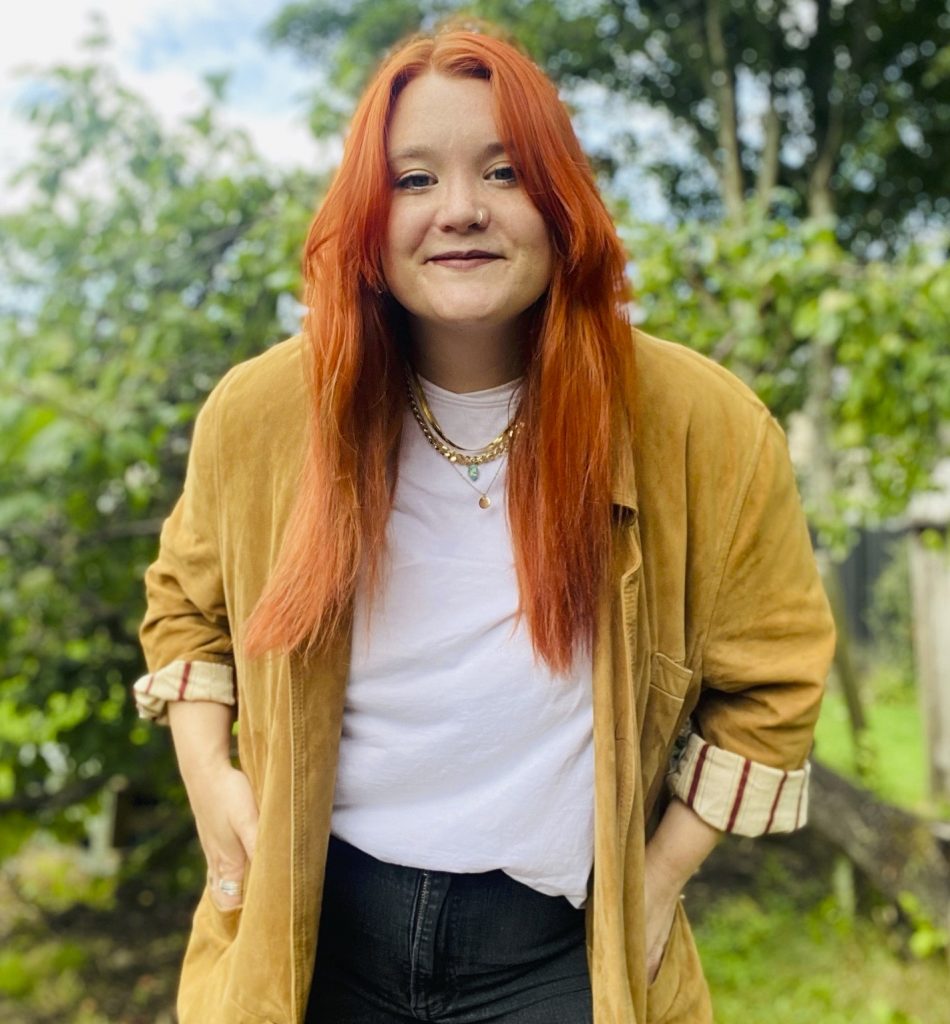 Laura Johnston-Scott is Arts in Moray Collective Project Co-ordinator and in her role is working to support the overall running and coordination of the project, residencies and artists support, as well as connecting with the Wider Culture Collective network.
Laura has extensive experience working in the cultural sector and with communities locally, and is a strong supporter of the work of the AIM partners.
She also works as a freelance dance artist in Moray and Highland, has an MEd in Learning and Teaching in the Performing Arts from the Royal Conservatoire of Scotland, and is undertaking a DipHe in Person-centred Counselling and Psychotherapy at Moray College UHI.
"I am so pleased to be part of this brilliant project and can't wait to work with all the partners and support the artists in residence work, as part of the Arts in Moray Collective. I believe in this project's the vision of using the creative arts as an opportunity to share, communicate and nourish the community around us and I am excited to see how, by building on existing partnership and collaboration, and creating news ones, this programme may be able to offer opportunities of public engagement and social inclusion, bridge gaps between different community groups and bring about a new and exciting way of working."
Arts in Moray Artists in Residence
Simone Kenyon – Dance North Scotland Artist in Residence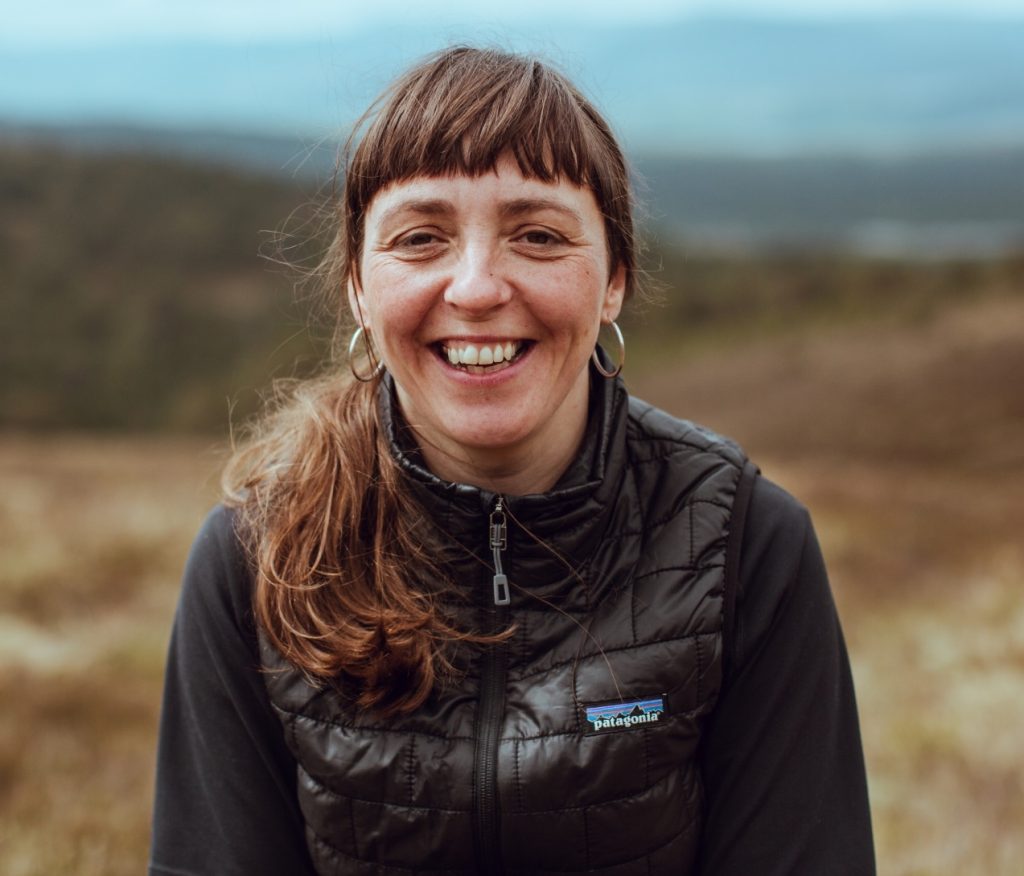 Simone Kenyon is an artist, choreographer and Feldenkrais practitioner. For the past 20 years she has worked across theatre, performance and dance that embraces the complex interrelationships of movement, people and place.
Her approach and practice works with ideas of expanded choreographies; encompassing dance, ecology, cultural geographies and walking arts to create events for both urban and rural contexts. Working with modes of attention, embodied knowledge and somatic sensitivity to frame audience experiences, is a key aspect within this multi lensed approach to performance making and encounters.
Her recent project Into the Mountain explored over six years the physical, cultural, social and more-than-human entanglements to mountainous environments. With a year- long programme of curated events, workshops and culminating in a site related performance experience within the Cairngorms Mountains in Northeast Scotland.
"I am really delighted to be part of the AIM residency with Dance North and look forward to spending time in Moray working with people, the place and specific habitats of the area. This residency will offer me the opportunity to expand my practices of working with people and our more than- human inter relationships and how dance/movement can communicate these relationships. The ethos of AIM residencies resonates with my working practices and I will work to embody and enjoy exploring the connections this residency will offer both in the immediate and future developments of my work."
www.simonekenyon.co.uk
www.dancenorth.scot
Lise Olsen – Moray Way Association Artist in Residence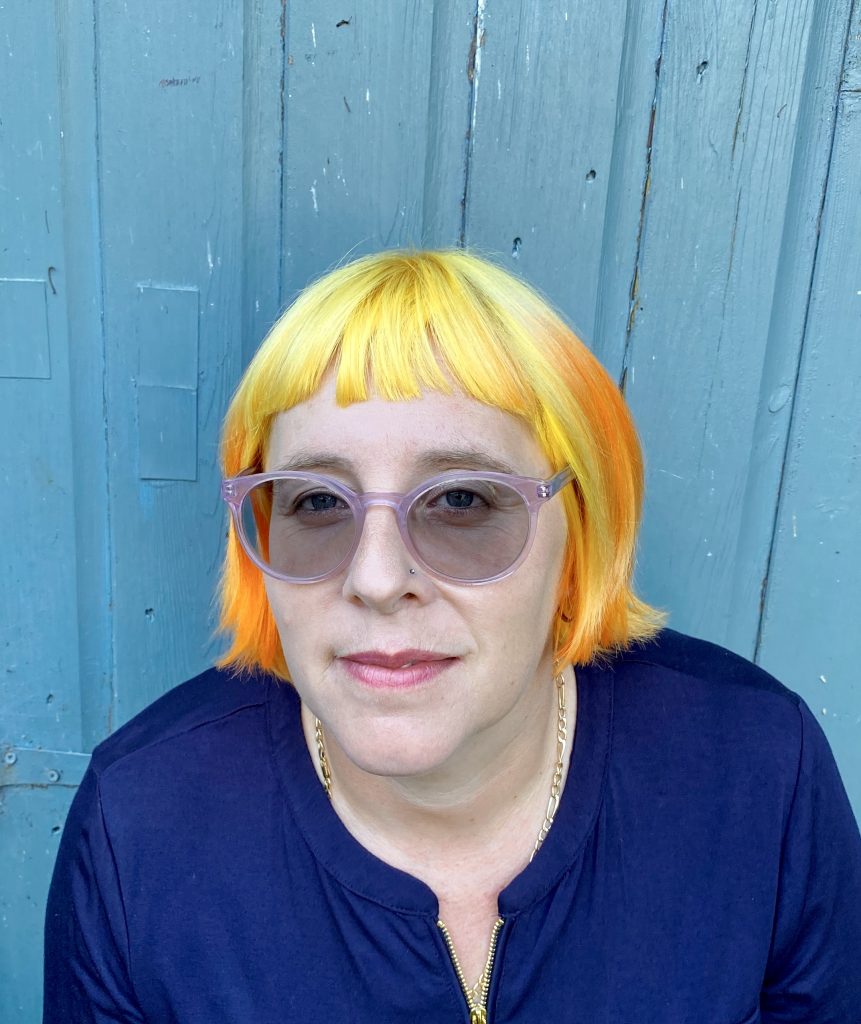 Lise is a Scottish-based artist who works in-between a sphere of space and the sonic. Her art practice involves facilitating community sound projects, soundwalking events, and creating immersive sound compositions.
She is a Ph.D. candidate in Sonic Arts at the University of Aberdeen and previously graduated from DJCAD, the University of Dundee with an MFA in Art, Society & Publics, and a BA (Hons) in Art & Philosophy. She has collaborated on various site-specific projects including working with the RSPB at Quarrymill, Scone Remembers in Perthshire, and WWT Caerlaverock Wetland Centre in Dumfries.
Lise has also presented her research and sound compositions at many events including; Gwaith Sŵn's Sonic Dart: Resonance FM, 2021, Radiophrienia 2020, Mind the Gap: Trinity College, Dublin 2019, XR at Summerhall: Edinburgh 2019, Rough Mix: Perth Theatre, Perth, 2019. SonADA: Rediscoveries 9: Aberdeen 2018.
"I am looking forward to starting my 12-month artist residency with the Moray Way Association as part of Arts in Moray Collective programme. The journey inspires me and is full of creative possibilities. I am excited to meet the people, curious to uncover the stories, and intrigued by what sounds I will hear in such a beautiful place. What a delight it is to be part of such a wonderful project."
www.liseolsengenerates.com
www.morayways.org.uk
Mike Inglis – Wildbird Artist in Residence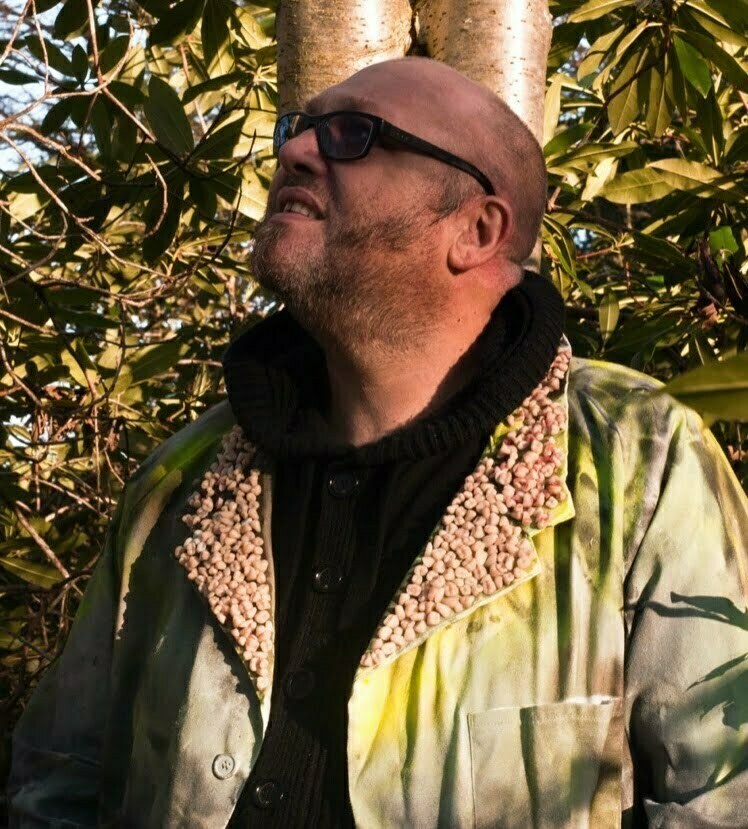 Mike Inglis' practice explores the creative possibilities that exist between public art and outsider art. He enjoys making publicly sited work that explores transitional spaces that "outsider art" often inhabits as well as bleeding these practices into work for more traditional gallery spaces. He is particularly interested in found materials and ad-hoc approaches to construction. The focus of his research engages in a direct dialogue with outsiders or isolated communities, their dogmas or doctrines becoming the core of shared dialogues. He is interested in exploring ideas that surround superstitions and belief systems in a wide variety of outputs from installations and films to drawing and printmaking.
Mike's residency as part of the Arts in Moray Collective programme is produced by Wildbird.
"I'm very pleased to be returning to Moray and especially pleased to be working on a project which engages directly with the people of Moray. As a veteran of previous Moray based engagement projects, it's a real privilege to be able to return and build and extend these relationships. Strengthening community bonds after the experience of Covid has never seemed more important and showing people how the arts can do has this has never been more relevant."
www.kindhumansmoray.com
www.wildbird.org.uk
Mary Bourne – M:ADE Artist in Residence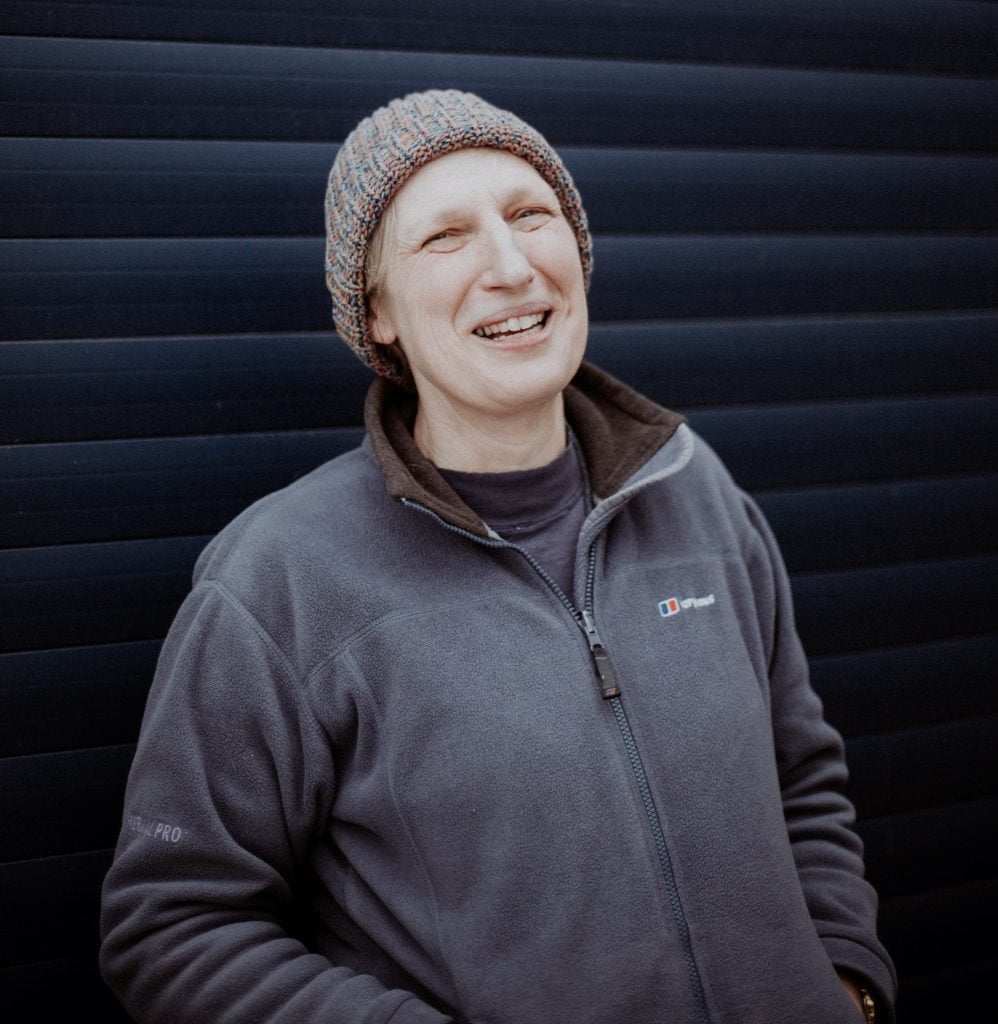 Mary Bourne RSA MRSS is an artist based in the rural North East of Scotland. Trained at Edinburgh College of Art, her professional experience has included numerous public commissions, including The Scottish Poetry Library, new schools for Aberdeenshire Council and interpretative artworks at Bennachie, Aberdeenshire and Mallerstang, East Cumbria. Mary has taught at several Scottish Art Schools as well as working with a broad range of community groups and exhibiting widely in Britain and abroad. She has received a number of prizes and awards and has served on various arts organisations' committees and boards, including a period as Chair of the Scottish Sculpture Workshop (2002-5) and Chair of engaged practice arts organisation, Deveron Projects (2012-17). She was elected to the Royal Scottish Academy in 2012 and the Royal Society of Sculptors in 2015.
As part of the Arts in Moray project, Mary's residency with M:ADE will be taking place in Dufftown.
"I've lived in South Speyside for more than 20 years and raised my family here; I am very much looking forward to working in this area and with the people who live here too. I plan to work in the spaces between places – in the rural areas between towns".

www.marybourne.co.uk
www.morayartsdevelopmentengagement.org

Lynda Buchan – M:ADE Graduate Artist in Residence, with support from mentor Shane Strachan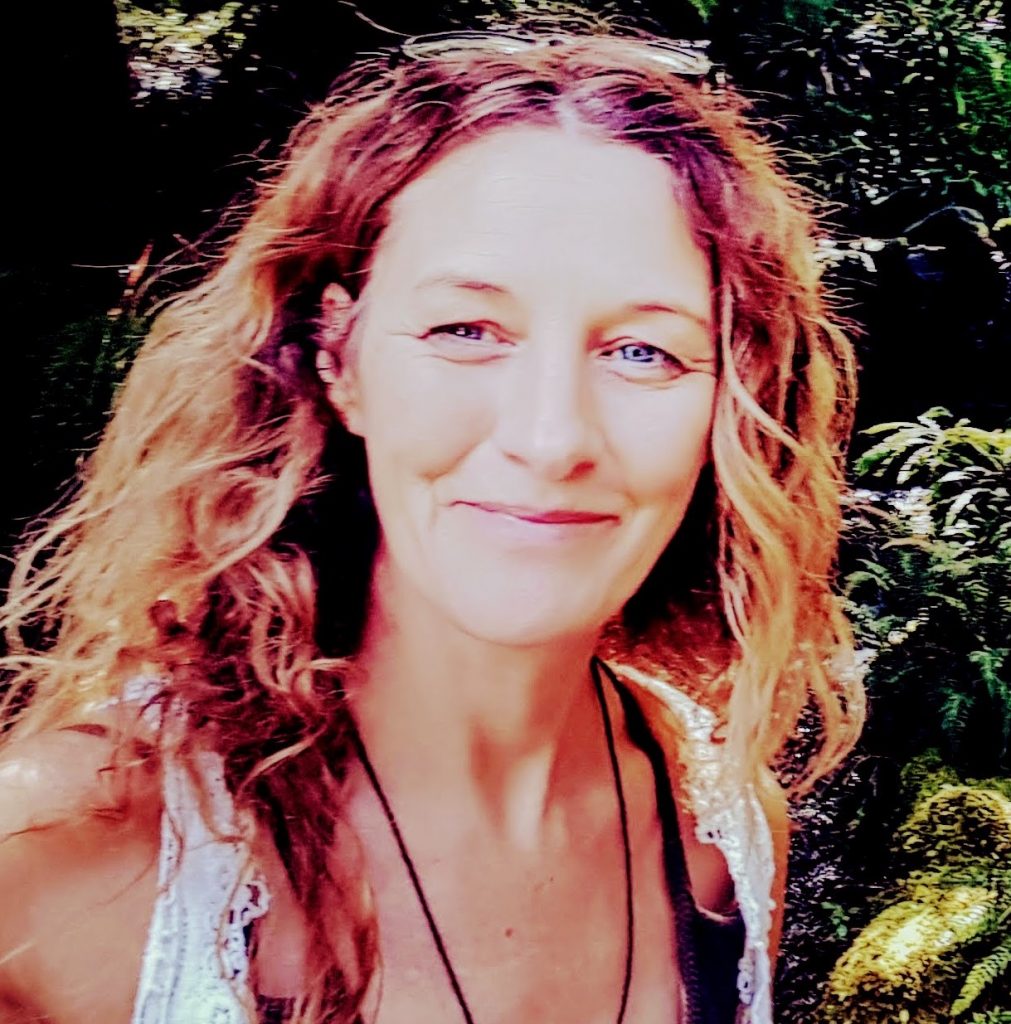 Lynda Buchan is a Moray-based artist and recent graduate from Moray School of Art. Her creative practice is kept close to the heart, embracing areas of her native culture and surroundings of a northeast fishing community and life experiences to inspire her work. Blending disciples of art, archaeology and anthropology to convey the found and made artefact.
Her work will be supported by mentor Shane Strachan, a writer and performer based in Aberdeen.
"I'm absolutely thrilled to be working on this new project after graduating from Moray School of Art this year. This is a great opportunity for me to engage with the local communities and to build lasting creative relationships. It's an exciting time to an artist in residency when everything is re-connecting."

www.morayartsdevelopmentengagement.org
Gail Sneddon – Dance North Artist in Residence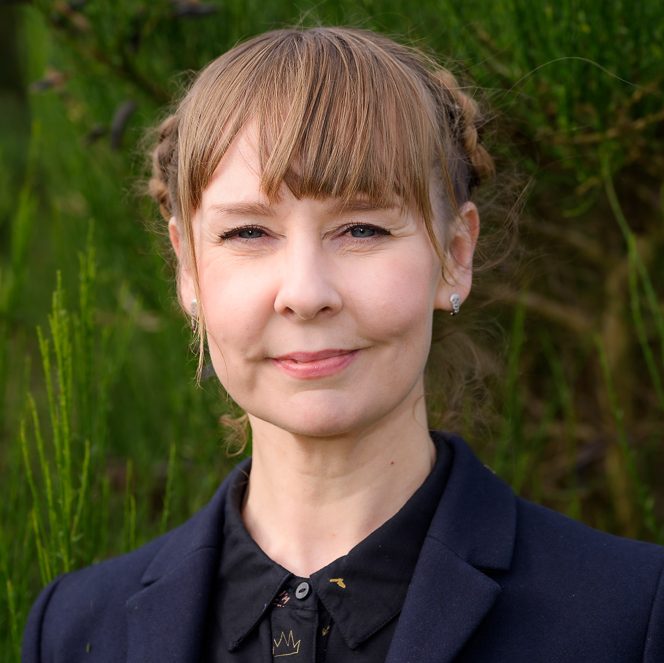 Gail is an award-winning artist, based partly in Moray, who makes performance work that brings an immersive and sensorial experience to the audience through the orchestration and design of different strands of artistic practice including dance, video, sound, and space.
In 2012, Sneddon worked with Claire Cunningham as Mentor on 12 for Candoco Dance Company and as co-director and video artist for Mènage a Trois in partnership and National Theatre Scotland, which toured internationally. She received at CATS award (Critics Award in Scotland) in recognition for her visual concept and video work for Mènage a Trois, alongside the creative team.
Growing up in Lanarkshire, Sneddon has a strong sense of the importance of empowering communities through art. From 2013–18, she was Dance Development Officer at The Beacon Arts Centre and during this time, as well as programming and working with professional companies and dance artists, she devised work with non-performers from children, teenagers and senior participants who each brought their own language and stories to the stage.
Most recently, Sneddon worked as movement director and video designer on Interference, directed by Cora Bissett, a National Theatre Scotland production. She is currently Dance Development Officer and a Dance North Associate Artist with Dance North Scotland.
"I'm delighted to be embarking on my AIM residency and looking forward to having the opportunity to deepen my practice through connecting with young people and their families in Moray."
www.gailsneddon.co.uk
www.dancenorth.scot
Caroline Inkle – M:ADE Artist in Residence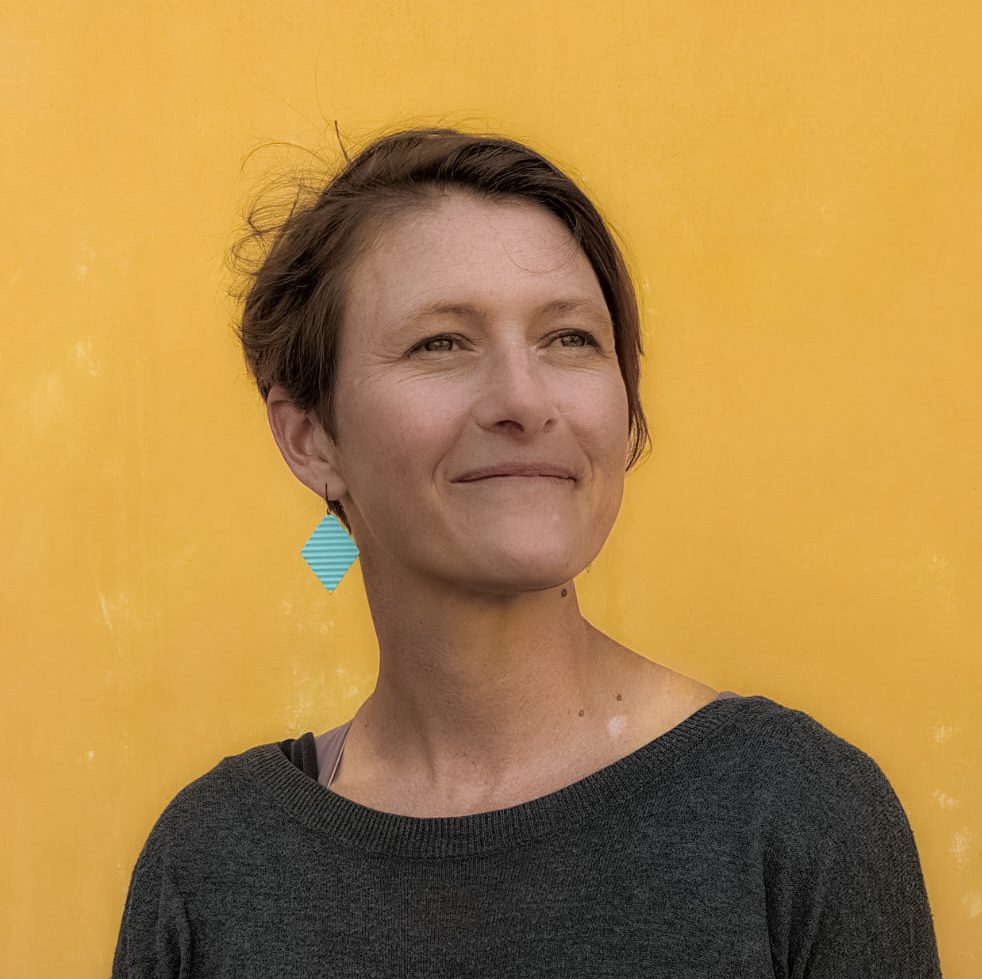 Caroline Inckle is a creative practitioner based in the North East of Scotland with an award winning visual arts practice and a specialism in design innovation and collaborative creativity. Caroline has over 15 years of experience working in the creative sector and is the founder and creative director of Studio Constella, a boutique creative consultancy based in Moray. Her contemporary visual art practice centres on making, landscape and the body, exploring our material relationship with the natural world through image making and sculpture.
Caroline draws on her creative practice and deep understanding of the creative process to inform her research and consultancy work. She uses ideas of 'thinking through making' and utilises workshops along with a tool kit of generative research methodologies to facilitate collaborative working and to co-create strategies and insightful research outcomes.
As an AIM artist in residence Caroline is working closely with the community of AIM partners and artists to explore and develop their collaborative approach to working based on Rhizome Theory. Caroline is supporting the AIM partner organisations in co-designing a toolkit to provide a shared language and understanding of approach. The tools and frameworks developed together will aid collaboration and support the AIM partners in developing strategies for the sustainable growth and development of the AIM Collective.
"I am delighted to be taking up a research post as part of the aim collective and excited to be working with partner organisations and artist over an extended period of time.
My current practice centres around design research and collaborative creativity with roots in contemporary sculpture practice and this project is a unique opportunity to carry out generative design research whilst also providing time and space for 'thinking through making' within a traditional studio context".
www.carolineinkle.com
www.studioconstella.co.uk
www.morayartsdevelopmentengagement.org
Salma Faraji – Dance North Artist in Residence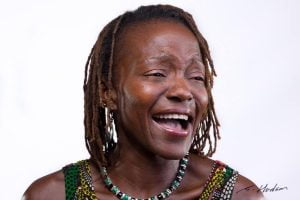 Salma Faraji has worked with various choreographers and arts centres in Scotland, creating and leading workshops and classes for adults and children. Her community work involved multigenerational participants; for the 2014 Commonwealth Games, she worked with Barrowland Ballet, and facilitated a dance project encouraging parents and children's outdoor play.
Faraji has extensive teaching experience, bringing creativity and diversity to teamwork. She works for the Royal Conservatoire of Scotland as part-time Dance Lecturer for Musical Theatre BA/MA students, as well as introducing First Years to Contemporary Dance. She has also been teaching Aerobics with Soul®, The African Dance Workout in the UK for a number of years and is currently teaching a fortnightly session in Findhorn.
"I am excited to bring creativity and diversity to the community, and the Artists that make AIM and Dance North. Aerobics with Soul®, The African Dance Workout, provides a unique programme that is energising, educational and fun. The music and culture embody diversity, unity, and freedom to participants."
Salma will be working both independently as well as in collaboration with artist in residence Fleur Darkin.
Fleur Darkin – Dance North Artist in Residence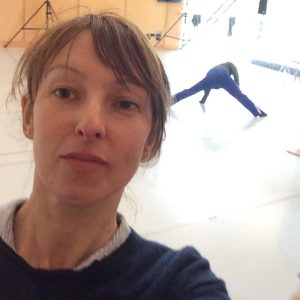 Fleur Darkin makes award-winning original new works in dance and theatre. Her international choreographic profile is renowned and her work travels extensively; recent touring includes UK, USA, Asia, South America and various European venues and festivals. Awards include Jardin D'Europe, Jerwood Prize, Junges Hundes (Germany). Velvet Petal won the 2017 Lustrum Prize for Dance. Equilux was commissioned for the legendary company Danza Contemporánea de Cuba and is touring worldwide.
Darkin's career includes choreographic stints at PARTS Belgium, Prem (Thailand), SESC (Brazil), Instituto Nacional de Bellas Artes (Mexico), Adishakti (India), Theatre Mono (Lebanon) and Laban, Royal Opera House, The Place and the 02 (UK).
Darkin's work often emphasises community participation that is bespoke to the idea and well-placed to address social need; to this end, she has designed projects in pupil referral units, schools, colleges, professional labs, hospices and prisons. She is excited by new forms, and developing projects where dance meets new audiences. Darkin lives in a remote area of North Fife and volunteers in a local forest, which has become an important part of her thinking about the future. Making dance so far has meant travelling to bigger cities, but she is interested in changing this city-reliant model and learning how to work in a rural setting and with the landscape.
"I am excited at being able to explore collaborating with Salma and all the artists and organisations that make AIM and Dance North. I will be exploring daily artistic process – creating open practice for the community and professionals, offering Iyengar yoga and dance to connect people all across the region and working on new ideas, including The Silence Project with Salma Faraji."
Shane Strachan – M:ADE Mentor for Graduate Artist in Residence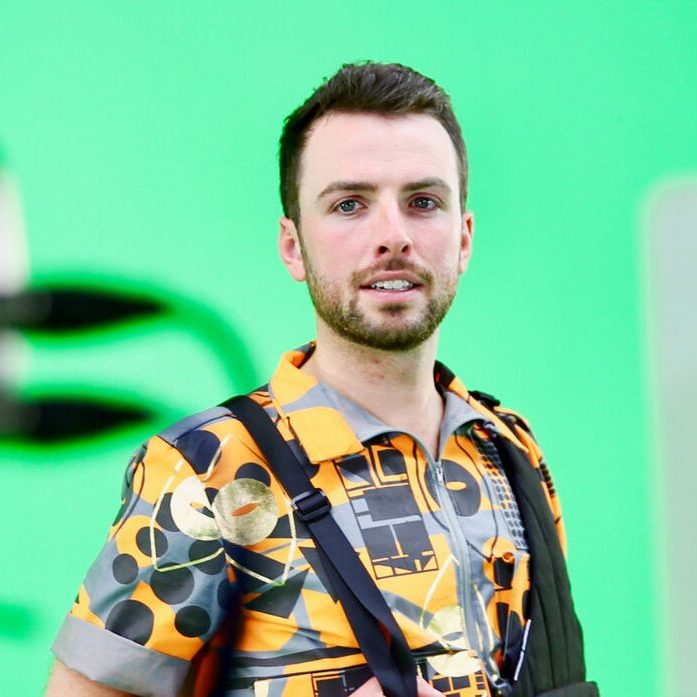 Shane Strachan is a writer and performer who often works in collaboration with other practitioners across creative disciplines to explore stories connected to the North East of Scotland and beyond. He holds a PhD in Creative Writing from the University of Aberdeen, has published prose and poetry nationally and has staged work with the National Theatre of Scotland and Paines Plough. He has also exhibited work at Aberdeen Art Gallery, Look Again Project Space and with Grampian Hospitals Art Trust, and has presented and performed on BBC Radio 4.
Shane is supporting AIM artist Lynda Buchan as a mentor due to their shared interest in exploring North-East fishing communities' stories, traditions and language, and in experimenting across creative disciplines. Through 1-1 meetings online and in-person, Shane has been supporting and mentoring Lynda as she develops her AIM project and continues to evolve and professionalise her practice since graduating from Moray Arts School in 2021.

www.shanestrachan.com
www.morayartsdevelopmentengagement.org