Spatial Relations – Animateur Event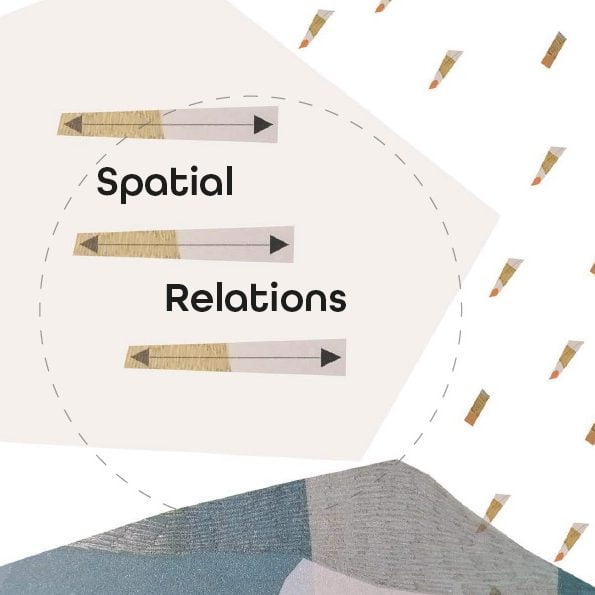 Artist and Culture Café Animateur, Caroline Inckle, invites you to a live Culture Café, art walk to explore and reflect on the body and space during lockdown.
"I am an artist based in Moray with a practice which spans visual art, design research and socially engaged practice. In my visual art I am often exploring the intersection between body and world were material processes are treated as an intermediary between the physical world and imagined human experience.
My work is influenced by the idea of 'making' as both a developmental process and a meditative action, a point of contact between the body and the world, with physical and conceptual constructions forming a type of extended anatomy.
I have used my time as a Culture Café Artist Animateur to produce a little booklet to serve as a creative prompt and a tool to help us collectively reflect on this interesting time.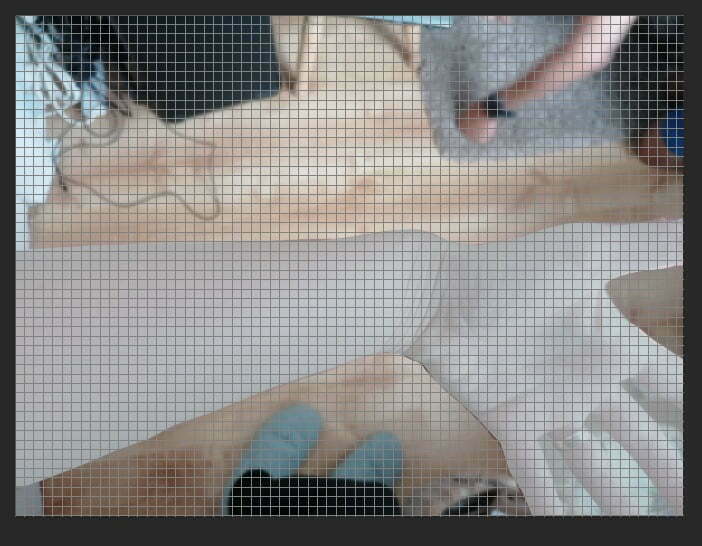 During the Covid-19 pandemic, artificial or externally imposed boundaries have brought into close attention our spatial and social relationships, forcing us to become more aware of the realm of our own bodies and how we interact with others and the world. We have all had to consider in more detail than usual how we move through our social and physical spaces.
I have used images of my own body as a starting point for creating digital collages, which hopefully serve as visual prompts for reflection. The pages also contain some simple questions, exercises and spaces to reflect.
My aim was to create an opportunity for us to consider and acknowledge which elements of physical distancing have been particularly difficult for us and which elements of the experience have been nourishing.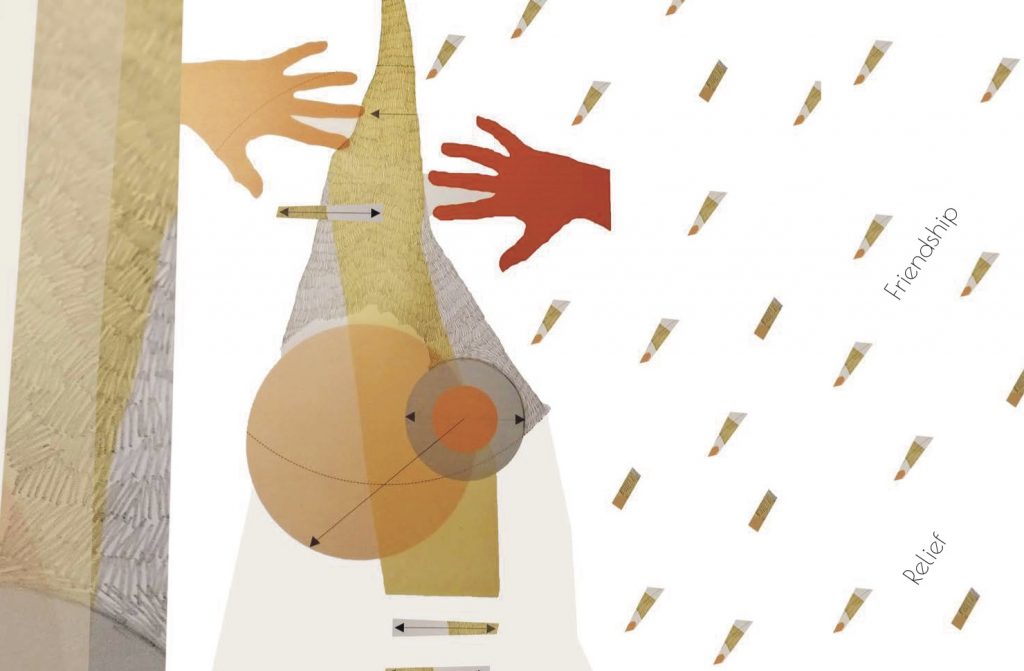 The free booklet is available to download below and the document can either be viewed and filled in on-screen or printed off in landscape format on a home printer. If you are having problems downloading or viewing the file please email info@culturecafe.scot
I hope that you enjoy this invitation to reflect and that it helps in some way to support you to move into life post lockdown with some useful insights about your spatial relationships.
I will also be hosting a live Culture Cafe on Thursday the 24 of September, 2 pm-5 pm, where participants will be invited to take a short walk through a Forres wood and take part in a simple creative exercise which will explore the themes in the Spatial Relations Booklet. Each participant will also recieve their own specially printed booklet."
Places are limited so booking is essential. Once you have booked further instructions on the location and what to bring on the day, will be emailed to you.
More about Caroline
I am a multidisciplinary creative practitioner based in Moray. After graduating from Moray School of Art in 2012 I have continued to practice in Moray and have co-founded two artist workspaces, Sidedoor Studios and Orchard Road studios. Over the past few years, I have carried out projects, residencies and exhibitions locally, nationally and further afield in Europe. In 2019 I completed a masters degree in Design Innovation & Collaborative Creativity from Glasgow School of Art Highlands & Islands campus. I have since gone on to apply a creative process to a range of projects including exploring the creative regeneration of the high street in Elgin & Forres.
Culture Café Animateurs has been made possible by Highlands and Islands Enterprise Community Support Fund and produced by Dance North Scotland on behalf of the Culture Café network.